Our Favorite Restaurants in Bloomington, IL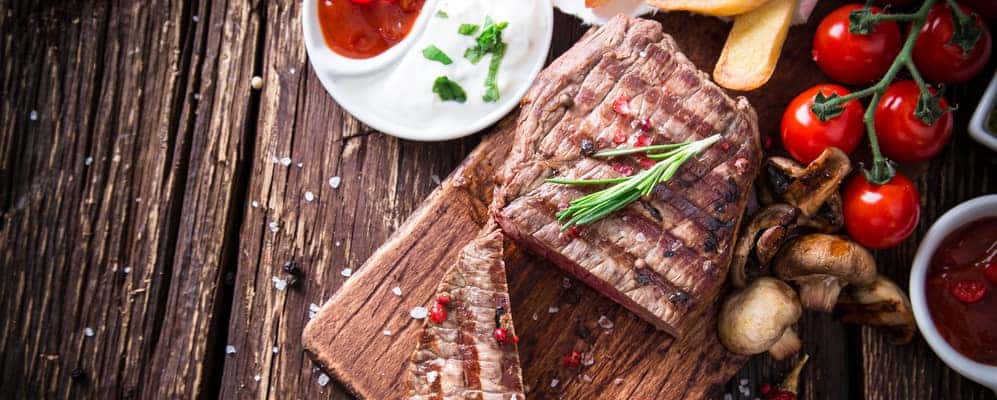 The Bloomington-Normal area has been gaining more and more recognition as a unique destination with a special love of cinema and a lot to contribute to the world outside. If you haven't spent much time exploring our history, you might be surprised to learn that the restaurants in Bloomington, IL are some of the best around! No matter what you need to satisfy you on your day out, you'll find plenty to excite you at our favorite local hotspots.
BraiZe
BraiZe concocts all of their meals with the freshest available ingredients, and they set themselves apart with their fun atmosphere and customizable menu options. Just for starters, you can transform favorite entrees like the "Piggly Wiggly," and the "Always Sunny at BraiZe," into sandwiches, tacos, or salads! Their well-stocked bar features beer on tap, and they offer outdoor seating, too.
Anju Above
It isn't every day that you find a restaurant serving sushi, pork curry, and Neopolitan pizza all under one roof, but that's exactly what you'll get at Anju Above. If that isn't enough to pique your curiosity, just wait: the whole restaurant's menu is built around farm-to-table ethics and locally-sourced food. What unifies these diverse dishes into an unforgettable experience? The chef's dedication to the intricacies of the "Midwestern palate."
Epiphany Farms
Epiphany Farms, located directly below Anju Above, is the latter's parent restaurant. They were both founded on the belief that sustainable, locally-sourced food could be the foundation for the restaurants of the future–and here, they've gone all out to prove it! Compared to Anju Above, Epiphany Farms provides a fancier, more upscale dining experience, but they, too, make farm-to-table takes on homestyle classics the staples of their menu.
Ephesus
Fresh ingredients and authentic style allow this upscale yet accessible Turkish and Mediterranean restaurant to stand out. Whether you're in the mood for a salad, kunefe, or a giant sampling platter with the best of it all, you'll find plenty to get excited about when you stop in for lunch or dinner at Ephesus. Their wonderful service has made them a favorite with locals from all over Bloomington-Normal, and when you're here, you'll be treated like family.
Tobin's Pizza
Sometimes, all you're in the mood for is a classic pizza with all of the right toppings. For no-nonsense, filling, and delicious pizza in Bloomington, IL, with just the right amount of local flair, you have to go to Tobin's. They've been a staple with folks nearby for more than 35 years, and when you visit, it's easy to mix things up with breadsticks or the well-reviewed Super Salad.
More from Sam Leman Toyota Bloomington
The Toyota RAV4 is a sporty and versatile compact SUV that offers dynamic performance and a wealth of interior features at an affordable price. Is the Toyota RAV4 AWD? There are three different RAV4 all-wheel drive systems available, each delivering enhanced traction and control in all kinds of Normal-area weather and road conditions. Learn…

The sleek and stylish 2022 Toyota Corolla builds upon the 2020 redesign with additional features that will take any drive in and around Normal to the next level. It's no wonder that the Corolla is perennially one of the most popular compact sedans on the market. Along with its dynamic profile, powerful and efficient…

The 2021 Toyota Corolla builds upon the strengths of completely redesigned 2020 Corolla with enhanced features that will make any drive in the Normal more enjoyable for you and your passengers. The Toyota Corolla interior in particular offers Plenty of room for everyone to stretch out A wide range of comfort, convenience, and tech…