Fame and Celebrity in Bloomington-Normal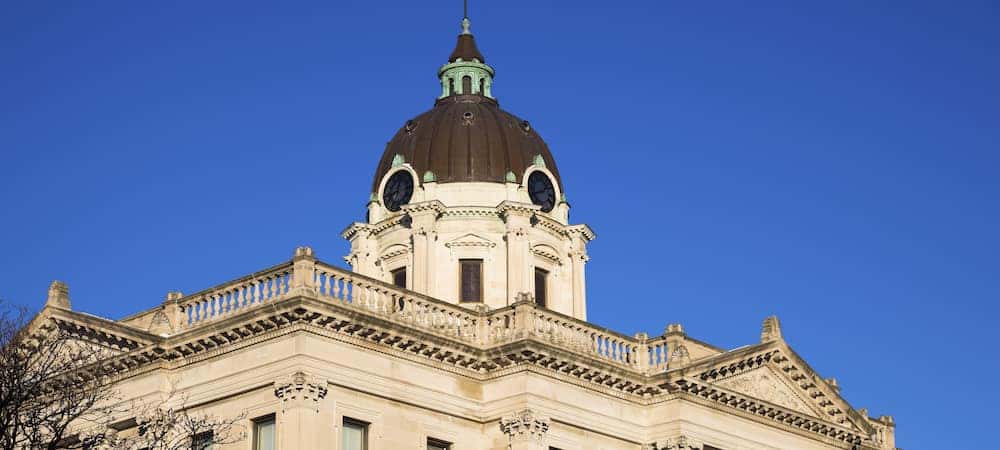 We've all heard stories of Abraham Lincoln frequenting downtown Bloomington before his rise to fame (and before the original courthouse burned down), but would you believe that Bloomington-Normal has played host to quite a few celebrities and famous people over the years? Some, like award-winning author David Foster-Wallace, lived and worked in our community in their adult years, while others were born here. And some particularly important people have been laid to rest here as well.
Famous People from Bloomington and Normal
Perhaps the biggest ticket to fame from Bloomington-Normal comes from Illinois State University's status as one of the better schools for drama and theatre; that reputation meant that a long list of actors spent quite some time in the twin cities, including:
Gary Cole (Office Space, The West Wing, Veep)
Sean Hayes (Will & Grace)
Jane Lynch (Glee, Best in Show, A Mighty Wind)
John Malkovich (Rounders, In the Line of Fire, Being John Malkovich)
Laurie Metcalf (Roseanne)
Gary Sinise (Forrest Gump, Apollo 13)
Of course, we don't just train actors and send them off to Hollywood. Other denizens of Bloomington-Normal who have brought a bit of fame to our community include
Clinton J. Davisson, winner of the Nobel Prize in Physics in 1937 for helping to discover the wave nature of matter.
Jon Bowermaster, a journalist, filmmaker, adventurer, and oceans expert.
Pokey LaFarge, an American roots and blues musician (who returns for a concert every once in a while).
Brock Stewart, the pitcher for the LA Dodgers, was born right here in Normal.
Adlai E. Stevenson I and Adlai E. Stevenson II were both born here and had storied careers in national and state politics.
John Wesley Powell was a soldier, geologist, explorer, and one-time professor at Illinois Wesleyan University, famous for leading the first government-sponsored passage through the Grand Canyon.
This is just a sampling of some of the folks who have made waves out in the world after spending some time in Bloomington-Normal. What bits of Blo-No trivia do you have? Did we miss your favorite Bloomington or Normal native? Let us know in the comments or chat us up about local trivia on your next test drive at Sam Leman Toyota Bloomington. When exploring Blo-No celebrity upbringings, visit the Normal Theater or take a break at one of our favorite restaurants!
More From Sam Leman Toyota Bloomington
The Toyota RAV4 is a sporty and versatile compact SUV that offers dynamic performance and a wealth of interior features at an affordable price. Is the Toyota RAV4 AWD? There are three different RAV4 all-wheel drive systems available, each delivering enhanced traction and control in all kinds of Normal-area weather and road conditions. Learn…

The sleek and stylish 2022 Toyota Corolla builds upon the 2020 redesign with additional features that will take any drive in and around Normal to the next level. It's no wonder that the Corolla is perennially one of the most popular compact sedans on the market. Along with its dynamic profile, powerful and efficient…

The 2021 Toyota Corolla builds upon the strengths of completely redesigned 2020 Corolla with enhanced features that will make any drive in the Normal more enjoyable for you and your passengers. The Toyota Corolla interior in particular offers Plenty of room for everyone to stretch out A wide range of comfort, convenience, and tech…