When researching for a new car, there are many aspects to take into consideration. However, one of the most important is safety. To help you decide which car will help keep you the most protected around Bloomington, Decatur, and Peoria, our team at Sam Leman Toyota created this library of Toyota safety features.
In our guides, we'll go over everything you need to know about the safety features found in different Toyota models. Learn more about them below, and don't hesitate to contact us if you have any questions.
2018 Toyota Camry Safety Review
2018 Toyota Corolla Safety Review
2018 Toyota Highlander Safety Review
2018 Toyota Rav4 Safety Review
What You'll Find in These Safety Features Guides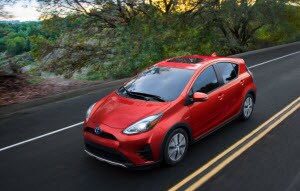 Our vehicle safety guides will give you a detailed explanation of the different features you'll find within a particular car. You'll learn all about active safety features, which help prevent accidents from occurring by making you more aware of your surroundings when driving. Some active safety features include:
Blind Spot Monitoring: The system will send a visual warning if a vehicle is detected in your blind spot.
Forward Collision Warning: Will warn you when you're about to crash into the vehicle ahead of you, so you can take action.
Lane Departure Warning: Will send a visual and audible alert if you begin to drift from your lane without using a turn signal. It can even use gentle corrective steering to get you back into your original lane.
Our reviews will also talk about passive safety features. These are the ones that help protect you, should an accident occur. They include advanced airbag systems that contain front, side-impact, and side curtain airbags.
How They Can Benefit You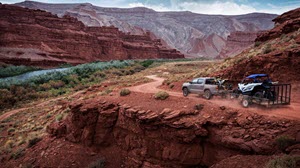 These safety features reviews will explain in detail the different standard and available options in a certain vehicle. This will give you an idea of how exactly the car could help keep you and your passengers safe.
They'll also introduce you to driver-assisting technologies that were previously unknown to you, like the ones mentioned above. This could further help you decide which vehicle would be right for you.
Check Out Our Safety Features Reviews Today!
If you're ready to learn more about the safety features in various Toyota models, then click on any of the links on this page to get started. When you find a vehicle of interest, you can always schedule a test drive at Sam Leman Toyota.
Our goal is to help drivers stay safe when driving around Bloomington, Decatur, and Peoria. We look forward to helping you find the car that'll do just that.