Car Reviews
Buying your next Toyota? That's great! Purchasing a new car is exciting-however, you want to be sure to do your research first to find the model that's perfect for your lifestyle. Knowing the ins and outs of the Toyota of your choice is vital in being positive that you're choosing the right vehicle.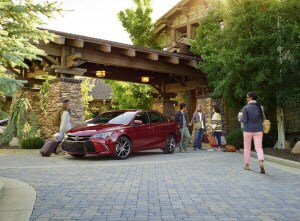 For drivers in Bloomington, Decatur, and Peoria, our team at Sam Leman Toyota has put together these Toyota vehicle reviews so that you'll be fully educated on the model, or models, that spark your interest before scheduling a test drive.
2019
2018
2018 Toyota Avalon Hybrid Review
2018 Toyota Camry Hybrid Review
2018 Toyota Corolla Trim Levels
2018 Toyota Highlander Trim Levels
2018 Toyota Prius Prime Review
2018 Toyota RAV4 Hybrid Review
2017
Why Should I Read These Reviews?
When deciding on your next vehicle, doing your research will help you narrow down the model that's best for you. With so many great cars on the market, you'll want to choose just a few to go test drive at the dealerships.
Reading our reviews will prevent you from having to scour the internet for facts and figures about your preferred Toyota model, like the Toyota Corolla or RAV4. You'll learn that what you need in your Toyota is different from the next person, and why being educated on the models is so important.
What Kind of Information Will I Find?
In our Toyota vehicle reviews, we go over tons of vital information, like interior dimensions, technology features, and engine power of each car, truck, or SUV.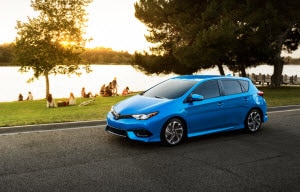 We'll get down to specifics, and tell you what's what in each vehicle, so you'll be fully prepared in knowing what you're looking for by the time you arrive at our showroom. Not only will we go over the features in the models, but we'll let you know how they'll benefit your daily driving life, too.
How Do I Get Started?
Just click on any of the links on this page, according to the models that grab your interest. You'll be directed to a new page where you'll find the entire vehicle review.
Then, schedule an appointment with us at Sam Leman Toyota to learn more about your next Toyota vehicle, or to set up a test drive!