When you're cruising through the streets of Bloomington, Decatur, and Peoria, you deserve to drive something with all the space and capability you need. If you don't want to deal with the bulkiness of a full-size SUV, the premier choice is a new crossover. Crossovers are the perfect middle ground between SUV and sedan, but finding the right one can be difficult.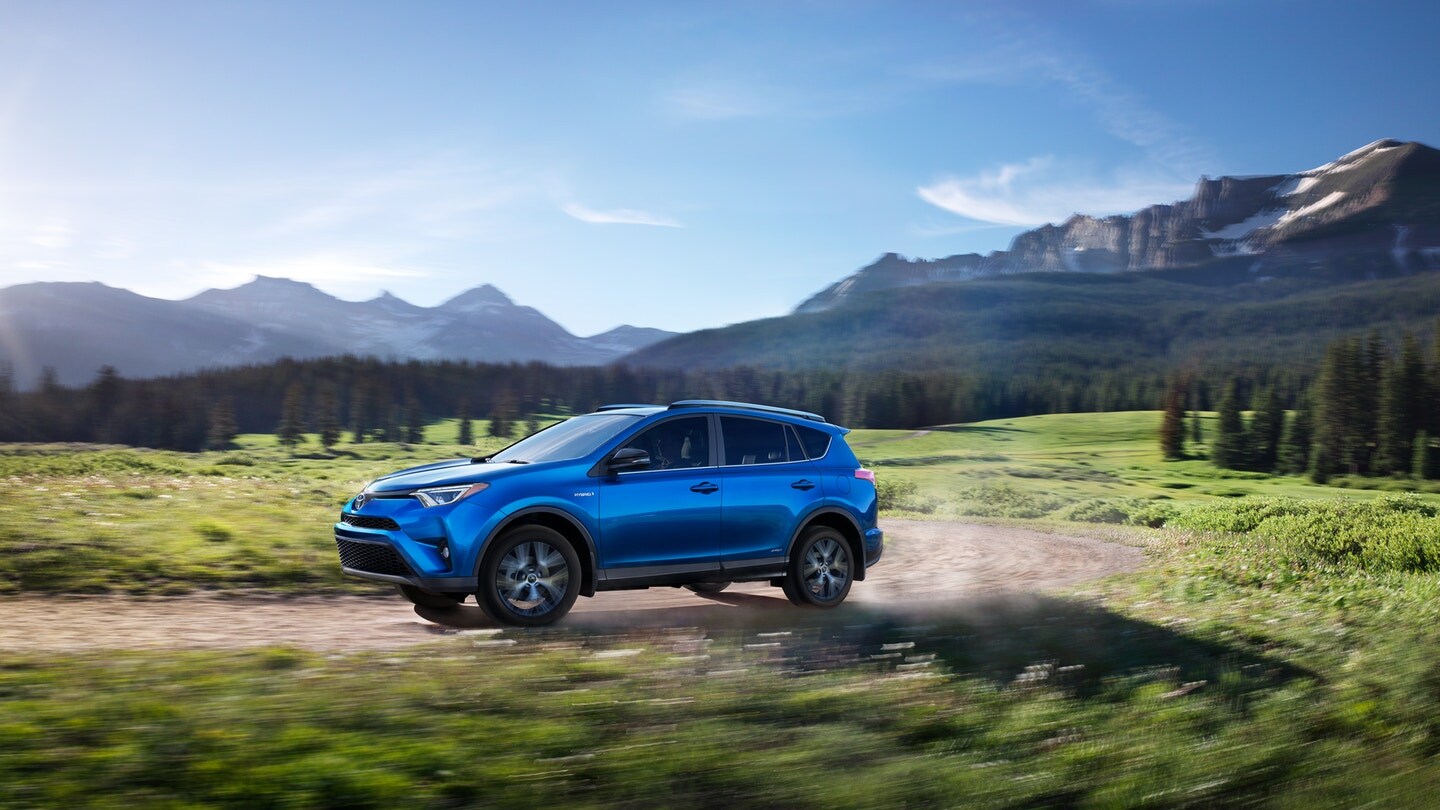 Crossovers have experienced a great rise in popularity over the last several years, leading to a very competitive market. Two of the best crossovers from that market are the 2018 Toyota RAV4 and the 2018 Nissan Rogue. Both have incredible features, but only one can be right for you. Learn about the differences between these two stunning crossovers in our Toyota RAV4 vs. Nissan Rogue comparison.
Performance
When you're looking for any kind of vehicle, whether it's a crossover or something else, you need to be sure it can get you where you need to go. Both crossovers can provide responsive driving, but the 2018 RAV4 has a bit of an edge. The Toyota RAV4 and Nissan Rogue feature a 2.5L 4-cylinder engine, but the RAV4 is able to produce 176 horsepower, while the 2018 Rogue can only muster up 170 horsepower.
If you're upgrading to a crossover from a sedan, the handling differences can have a bit of a learning curve. Fortunately, both vehicles handle any road exceptionally well. However, you might have an easier time adjusting to the RAV4. With its Dynamic Torque Control feature, the Toyota RAV4 continually monitors and adjusts the engine power between the front and rear wheels. By doing so, it optimizes the traction, ensuring a smooth and enjoyable drive. 
Convenience
In the modern age, we want our cars to do all kinds of things for us, and why shouldn't we? Technology exists to make our lives easier, and both crossovers are great for that. Toyota managed to fit a 15.9-gallon tank in the RAV4, which will reduce your trips to the gas station. The CR-V's tank only holds 14.5 gallons.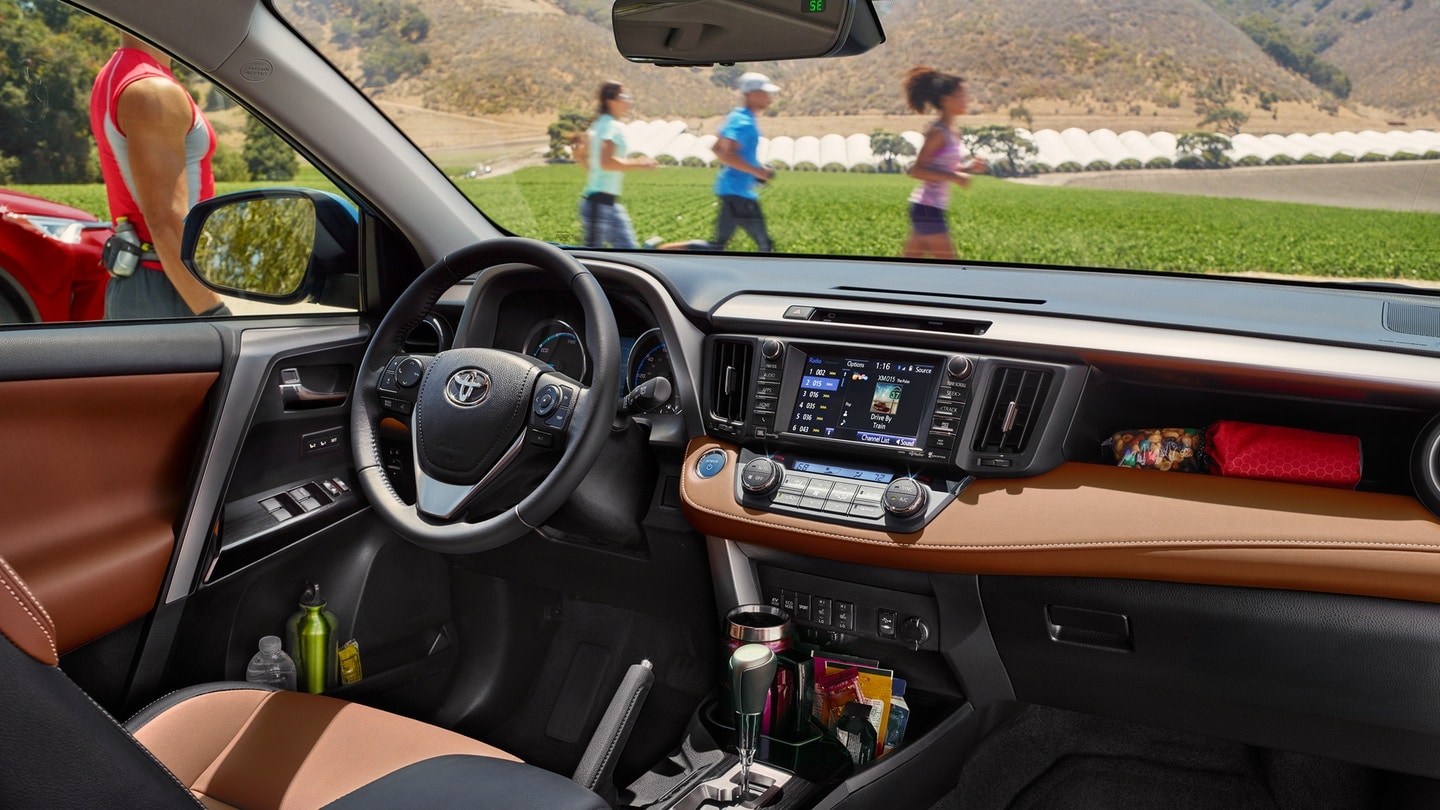 A more noticeable interior difference is the cargo volume. The Rogue is one of the best crossovers for cargo space with an even 70 cubic feet of space available. While impressive, it doesn't quite match the RAV4's available 73.4 cubic feet.
Off-Road
If you plan to take your crossover on an adventure, be sure to opt for the Adventure trim on the 2018 Toyota RAV4. With this setup, you can venture off the beaten path without any issues. While the 2018 Nissan Rogue is incredibly impressive on the road, it suffers in terms of off-road capabilities. While the RAV4 features an available 6.5-inch ground clearance, the Rogue is designed to stay on the pavement. As a bonus, you can tow up to 3,500 pounds-more than triple what the Rogue can do.
Choose the Toyota RAV4
Both crossovers in our Toyota RAV4 vs. Nissan Rogue comparison are incredible, but the 2018 Toyota RAV4 is superior overall. With its enhanced performance both on and off the road, the RAV4 is the ideal choice for Bloomington, Decatur, and Peoria drivers. Get behind the wheel and see for yourself at Sam Leman Toyota. Contact us online to set up your own personal test drive