Driving your Toyota vehicle around the streets of Bloomington, Decatur and Peoria can be an incredibly rewarding experience. Its performance and efficiency, coupled with luxurious comfort, can have you looking forward to every drive you take. Even with their reputation for longevity, however, Toyota vehicles still experience wear over time.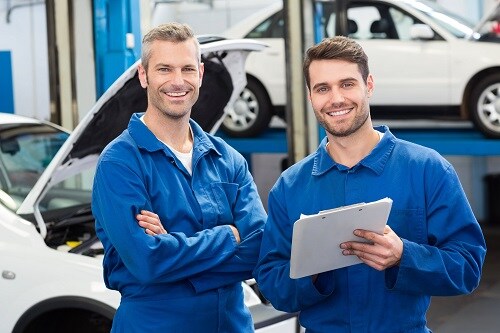 To keep your Toyota in top shape, you need to put it on a proper maintenance schedule. It may seem like a hassle, but preventive maintenance is the best way to make sure your vehicle performs the way it should for as long as possible. Check out this page to find our comprehensive Toyota maintenance schedules for all your favorite Toyota models.
Benefits of Regular Maintenance
When you get regular maintenance for your Toyota, you can enjoy a multitude of benefits you won't experience otherwise. The most obvious is that your vehicle will run like new long past its warranty. Toyota has a well-earned reputation for longevity, and with the proper care, yours can run for years.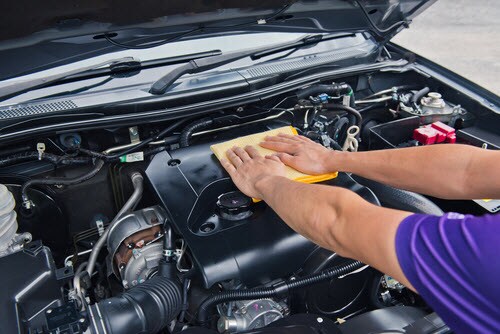 As the name may suggest, preventive maintenance prevents large problems from developing down the line. Avoiding such problems also helps with maintenance costs, as more serious problems can cost significantly more to fix than normal, regular services. Your savings don't end with maintenance costs, however. If your vehicle has a record of regular maintenance, you can get considerably more for it when it's finally time to trade it in.
Toyota Service Center Bloomington, IL
In order to keep your Toyota maintenance schedule, you'll need a place to get service. For quality you can count on, look no further than the service center at Sam Leman Toyota. Our highly trained technicians know Toyota vehicles inside and out and can handle every service on your schedule without issue, whether it's an oil change, or a more complex repair. Equipped with the latest in auto repair technology, you can expect a quick and quality service every time.
Visit Sam Leman Toyota
Check out the links on this page to find the right Toyota maintenance schedule for your vehicle. This guide is merely one small part of every service we offer. At Sam Leman Toyota, we strive to be your one-stop shop for all your automotive needs in the Bloomington, Decatur and Peoria areas. Visit us or contact our service department today!