Car Comparisons
Congratulations! It's time for you to purchase a new vehicle. At Sam Leman Toyota, we work hard to provide drivers of Bloomington, Decatur, and Peoria with any tool you need to choose your ideal ride.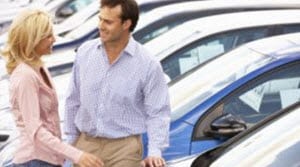 That's why we're here with this compilation of car comparisons. From here, you'll begin to learn more about all the automobiles in our lineup and how they stack up against our competitors.
In these articles, you'll discover more information about the ins and outs of our vehicles without having to walk out your front door. With the help of these comparisons, you'll quickly locate the car that comes armed with the gadgets you and your family use the most.
2018 Toyota Camry vs Ford Fusion
2018 Toyota Camry vs. Honda Accord
2018 Toyota Camry vs. Hyundai Sonata
2018 Toyota Corolla vs. Ford Focus
2018 Toyota Corolla vs Honda Civic
2018 Toyota Corolla vs. Hyundai Elantra
2018 Toyota Corolla vs. Nissan Altima
2018 Toyota Corolla vs. Nissan Sentra
2018 Toyota Highlander vs. Honda Pilot
2018 Toyota Rav4 vs. Honda CR-V
2018 Toyota Rav4 vs. Nissan Rogue
Our Comprehensive Car Comparisons
When you begin searching for an automobile, there's nothing better than starting your journey with some thorough research. Instead of wondering what's included in each of our vehicles, these comparisons clearly lay out all the most important details, so you'll identify the model with all the features you want.
No matter if you're looking for a sporty SUV, a dependable sedan, or anything else, you'll find all the information you need to choose your perfect car with these comparisons.
On top of that, taking the time to learn more about our lineup will prepare you for your first visit to your dealership. With details about performance, cargo amenities, and much more, you'll easily become a knowledgeable car expert in no time.
Not only will this help you spend less time in the dealership, but it'll also ensure that you get behind the wheel of your new automobile more quickly than you ever thought possible.
Learn More About Our Toyota Models Today!
When scrolling through this page, you'll notice an extensive library of car comparisons that offer up more data about each of our vehicles. On these pages, you'll even gain an education on some of the newest technologies included in our automobiles.
So, to make the most of your car-buying experience, start clicking on our articles today! That way, you'll be supported by everything you need to know about our state-of-the-art vehicles. Simply browse through the pages below and choose the one that applies to you.
Once you're ready to speak with one of our representatives, give us a call at Sam Leman Toyota. We'll gladly assist any driver of Bloomington, Decatur, Peoria, and beyond!