Your tires are an important part of your vehicle's operation and safety. They not only keep your vehicle moving, but they also provide the main contact between your vehicle and the road, so it's imperative that they are in good condition and capable of shouldering the load.
The best way to avoid a flat tire or blowout is with routine tire care, such as tire rotation, alignment, and balancing, which help you stay ahead of any developing problems with your tires and ensure they're in the best possible condition. Your tires are an investment as well, so it's smart to prolong their life as long as possible.
Learn more about tire repair near Bloomington, Decatur, and Peoria from the experienced technicians at Sam Leman Toyota.
Tire Repair Bloomington IL
With all that tires are responsible for, the last thing you want to do is leave their care to just anyone. While routine, tire care requires service technicians with the skill to perform the work properly, as well as the experience to recognize signs of stress or wear that could compromise your tires' integrity over time.
Fortunately, the tire repair technicians at our dealership have years of experience with tire care, installation, balancing, replacement, rotation, and alignment, so they're the perfect team to perform your tire repair. No matter what your vehicle needs, it's in good hands with our service team.
How Long Do Tires Last?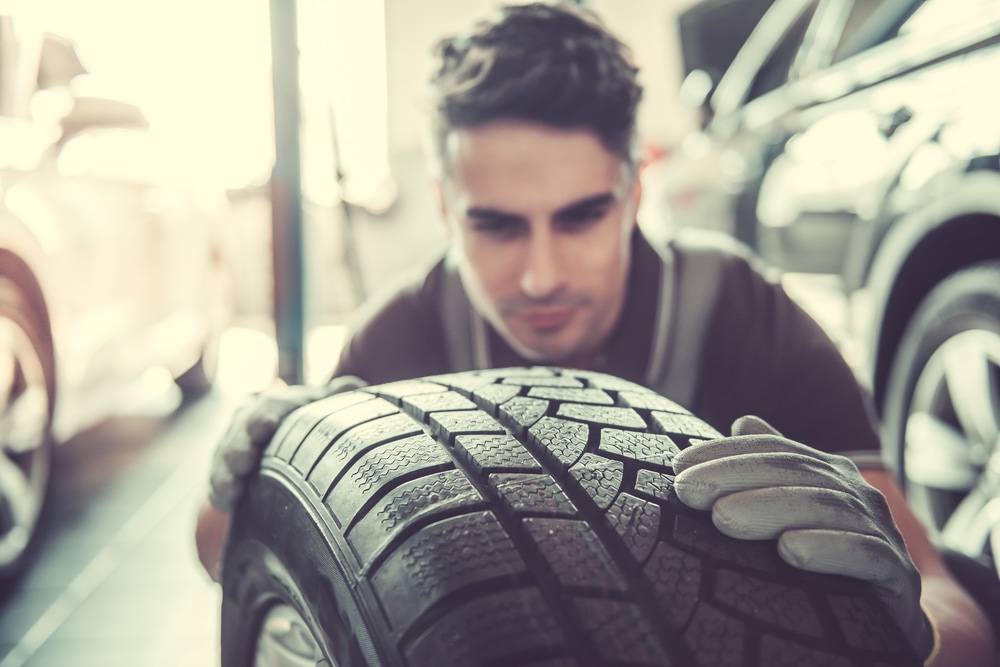 Tires are an expensive accessory for your vehicle and are tasked with keeping your vehicle safe and stable on the road. Whether you're stuck on snow-covered roads or you drive hundreds of miles a week, your vehicle's tires take the brunt of the stress, so it's important to keep them in as good a condition as possible in order to maximize their lifespan.
Routine maintenance and inspections provide the best protection, because they alert you to any signs of wear or damage that could create problems for your tires. Even small issues, such as bumps, swells, or cracks, could become serious problems that compromise the safety of your tires and significantly shorten their lifespan.
Tire balancing and rotations are also helpful for getting more miles out of your tires. Combined, these services help your tires wear evenly and keep any areas from experiencing an excessive amount of stress from daily driving. If you're unsure of the best schedule for these two services, you can always speak to a service technician or consult your owner's manual.
Signs You Need a Tire Replacement
Now that we've covered the preventative measures you can take to protect your tires, here are some signs to look out for that may mean you need to replace your tires:
Cracked sidewalls
Tears or holes
Two or more tread-wear indicators showing
Damage to the tread or sidewall
Visible cord through the rubber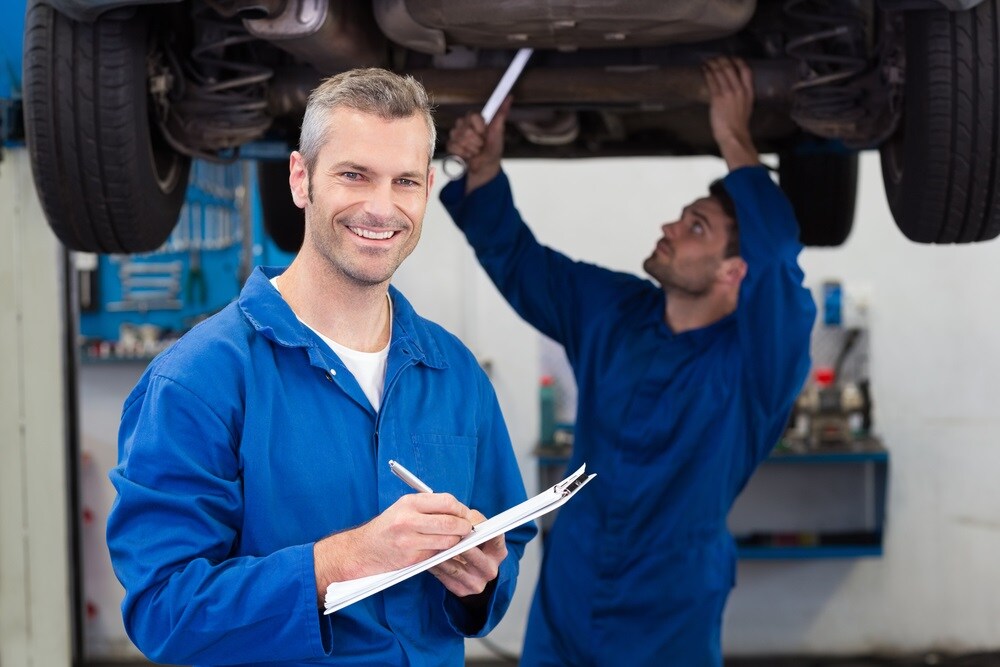 These are just a few of the obvious warning signs, but with regular inspections, you'll be able to spot changes to your tires and recognize the warning signs that they are reaching the end of their life.
Schedule Your Tire Repair Appointment
If you're looking for tire repair near you in Bloomington, Decatur, or Peoria, call or visit Sam Leman Toyota to speak with a service technician about our tire repair and maintenance services. Contact us today to schedule your service appointment!