After you've driven home in your dream vehicle, you'll want to make sure it lasts as long as possible. One good way to do this is by taking it to our service center at Sam Leman Toyota for routine maintenance and any needed repairs.
Below, we'll go over the services we offer to drivers like you throughout Bloomington, Decatur, and Peoria. Read all about our department below, and don't hesitate to contact us if you have any questions.
High-Quality Service & Parts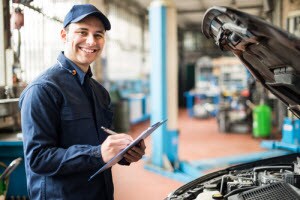 When your vehicle needs some sort of repair or replacement, you can take it to our state-of-the-art service center. Our certified technicians have years of experience working on all types of sedans, crossovers, trucks, and SUVs. Plus, since they become familiar with every inch of a specific model, they can answer any question you may have about the inner workings of your car.
Whether you need a simple oil change or a more complex transmission repair, our team will get to work quickly, so you can get back to your daily routine in no time. No job is too big or too small, and we'll use only genuine parts to get your car in tip-top shape.
However, if you prefer to work on your vehicle yourself, you can always order from our parts department. They have lots of parts and accessories to customize your car the way you want, like upgrading your audio system or changing the upholstery from cloth to leather.
In addition, our facility offers many different service and parts specials that you can take advantage of. They focus on different aspects of your vehicle to help you save on service costs. Be sure to check out our specials regularly as they're constantly rotating.
Routine Maintenance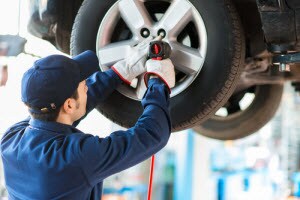 In order to keep your car lasting as long as possible, you'll want to make sure it gets routine maintenance checks performed. This way, you can take care of a minor issue before it becomes a major problem.
Our factory-trained techs will perform necessary inspections, adjustments, and fluid top-offs that your vehicle needs to ensure its reliability and longevity. Some maintenance items that could be performed on your car include:
Change the oil and filter.
Replace the antifreeze, power steering, or coolant fluid.
Rotate the tires and inspect for wear.
Check the battery and clean contacts, if necessary.
Replace the timing and serpentine belts.
Schedule Service Today!
If you need more information on our service center, or need work done on your vehicle, either give us a call or schedule an appointment online. Supply us with some information about the car, what kind of service it needs, and the best way to contact you, and we'll respond back as soon as possible with a day and time that work best for you.
At Sam Leman Toyota, we've helped many Toyota drivers throughout Bloomington, Decatur, and Peoria get their vehicle in great shape, and we look forward to serving you.
So, don't wait. Schedule service with us today!